LBMC Employment Partners, LLC, provides a comprehensive suite of HR related services. You choose the services that are right for your company and we partner with you to deliver those services with the highest professionalism and integrity.
Here for You Today, Ready to Grow with You Tomorrow
We're LBMC Employment Partners — emphasis on the partners. With a comprehensive suite of HR services available individually or as a bundle, we can custom fit your needs, whatever they may be. From PEO to HRO and everything in between, we have the experience, resources and flexibility to support your business now and grow with you later.
With us, you won't have to worry about interacting with a call center and automated system. Instead, we're focused on building relationships while we help you build your business. While you'll have one point of contact for all your interactions, you'll be supported by our deep bench of experienced professionals and extensive resources. Being a PEO to offer both BlueCross BlueShield of Tennessee and Cigna, employers can choose from competitive local and national plans. There's a reason we are able to do this — with decades of experience in the industry, we're a trusted company offering only the best solutions for our clients.
Employment challenges and human resources issues are time-consuming and complicated. Let us handle the details so you can focus on what's most important: your business.
Client Spotlights showcase the success stories of our valued clients and the innovative solutions we implemented to help them achieve their goals. Explore our client spotlights. >>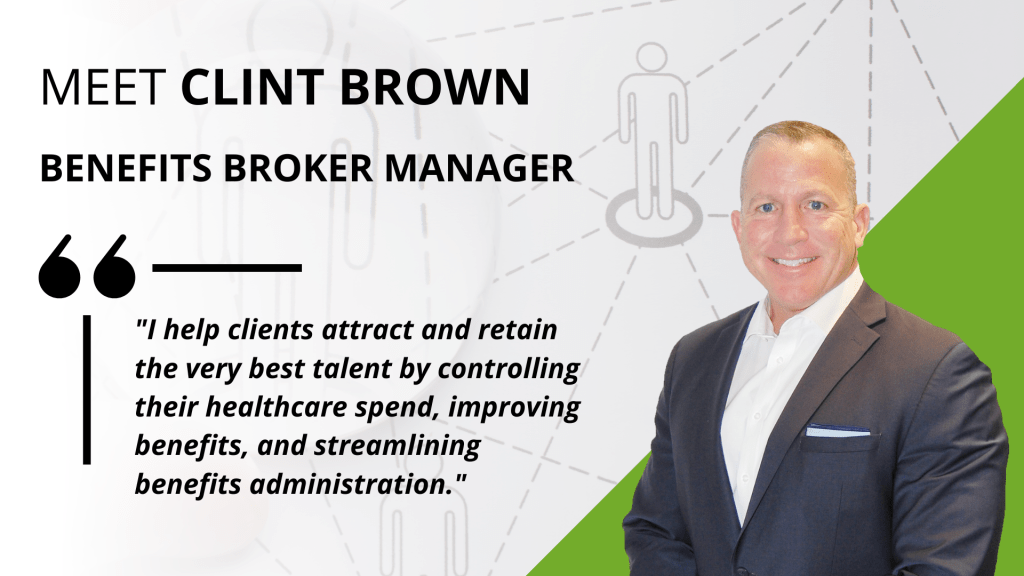 Professional Employer Organization (PEO)
LBMC Employment Partners, LLC, was the first Tennessee-based PEO to receive the Certified Professional Employment Organization (CPEO) designation in the first round of IRS certifications. Learn more.

It's probably an acronym that you have heard, but what does it really mean, and is a PEO (Professional Employer Organization) right for you?
A PEO is a co-employment relationship, meaning LBMC Employment Partners, the only Tennessee-based PEO to receive the Certified Professional Employment Organization (CPEO) designation, optimizes human resources for your business. The benefit of being part of a PEO means no matter your company size, your employees will be part of a larger pool, giving you lower benefits costs, and a lower cost per employee for all HR services.
The management of employees become more and more complex each day. Alleviate the complexities of Human Resources Management by outsourcing non-core business functions while you focus on revenue-producing operations.
Becoming a member of a PEO provides companies with:
Complete HR support
More time to run your business
Expert compliance management of Cobra, HIPAA, OSHA, ERISA, etc.
Efficient payroll processing and payroll tax administration
Access to Certified HR Professionals
The power of group access for healthcare, retirement services, dental insurance, and disability benefits
Access to a larger benefits network, and the ability to offer large-scale benefits to employees

Client Testimonial

LBMC EP is well worth the time and service. If they weren't handling our payroll, HR, and insurance needs, we would be in a bind having to figure out how to get it all done on our own.
Loretta Bowling, Chattanooga Oncology & Surgical Associates
HR Outsourcing (HRO)
Our HRO model can be the perfect solution for companies who need assistance with compromising situations, employee recruiting and onboarding, employee handbooks, training, payroll, benefits brokering, and more.
Companies who are a part of LBMC Employment Partners HRO receive:
Development and management of employee paperwork and handbooks
Minimized employment risk for client
Professional supervisor and employee training
Efficient payroll processing, payroll tax administration and year end W-2 processing
Wage garnishments
Access to Certified HR Professionals
Access to brokering services for negotiation of contracts on your behalf

Benefits Brokering & Administration
As a team of licensed brokers, LBMC Employment Partners offers top-to-bottom employee benefits brokering services. Through our full-service brokering options, we can provide companies with access to the most competitive benefits package rates available. Our team eases the burden of benefit selection, enrollment, education, compliance, and administration, allowing you to focus on running your business.
Benefits Brokering & Administration Services
 Negotiation of Contract Variables & Rates

Contract review of all plans proposed
Comparison of rates to current and proposed group products
Identify key components affecting rate increase/compare to market and current plans
Review utilization data

Reconciliation of Billing Statements from all Benefit Providers

Assist with reconciliation of group products
Provide reconciled statement
Address issues impacting enrollment and/or collection of premium

Administration and Communication of all Benefit Plans
Employee Benefit Advocacy Service for all Eligible Participants
COBRA Administration
Access to Employee Navigator, our online enrollment tool
Benefits Brokering & Administration

Payroll
LBMC Employment Partners provides user-friendly, menu-driven, and secure payroll solutions that require no special hardware or complicated training. Our system frees up valuable management time, and a designated payroll representative is available to answer questions. Payroll data can easily flow into your accounting system, and all tax reporting requirements are managed for you. You can easily generate your own special reports from real-time data that is available 24 hours a day.
Enlisting LBMC EP's Payroll Services offers companies:
Designated Payroll Specialist
Accurate and Timely Payroll Processing and Reporting
Expert Payroll Tax Administration and Compliance
General Ledger Reports and Downloads
Check Register and Reconciliation Reporting
More Time to Run Your Business

Payroll Tax Consulting & Outsourcing
Complex payroll tax regulations and deadlines are constantly changing. Most tax agencies now require electronic tax payment and filing. There are many opportunities for errors when filing payroll taxes. Penalty and interest charges related to late tax payments are very high.
Our goal with LBMC Employment Partners, LLC, Payroll Tax Outsourcing is to provide growing companies with 100% accurate, cost-effective payroll tax solutions. We want to provide you with peace of mind and reduced risk in the complex area of payroll tax compliance.
Our program provides complete payroll tax processing including:
Increased payroll tax efficiency for your company.
Compliance with thousands of federal, state, and local deadlines, as well as all payroll and tax regulatory issues.
Payment of all payroll tax liabilities on due date. Filing of all required payroll tax returns on behalf of customer.
Automated systems and calendars to ensure no filing dates are missed.
Response to all tax agency inquiries, including quick turn-around, tax agency follow-up, and thorough client communication.
Tax specialists with years of experience and training in payroll taxation. Our program provides a specific point of contact for all payroll tax issues.

Human Capital Management & Payroll Systems
UKG Ready – Full Suite Human Capital Management System
LBMC Employment Partners is proud to help clients be successful with HR tasks by offering a full suite of automated, scalable tools that integrate HR, time and attendance, payroll, and more through a unified platform—UKG Ready™, which helps employers to stay competitive and fuel organizational growth—from pre-hire to retire. Our experts will customize the tools to fit your needs and support you from implementation to maintenance.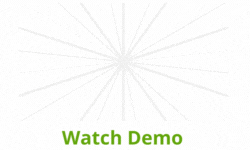 Human Resource Management
Onboarding
Recruitment/Talent Acquisition
Performance Management
Benefits Administration
Workforce Management
Time & Attendance
Scheduling
ACA Management & Reporting
Leave/Absence Management
Payroll Management
Gross-to-Net Calculations
Tax Filing/Payment Services
Check Printing/Distribution & Direct Deposits
Year End Processing
Evolution – Payroll System
You have total control of your entire payroll and employee information database via our secure Internet server, Evolution. You may display for review an entire payroll register with totals prior to processing. Our goal is always 100% accuracy for both the payroll processing and the accompanying management, financial and tax reporting.

General Features:
Optimization of the payroll function
Accessibility to all employee information and reporting on your PC
Time Clock interface
Automated tax filing service with W-2 production
Personalized payroll/technical service and support
Tax calculator with gross-up withholding capabilities
E-Stub payroll delivery option
SSAE 16 Compliant
Employee Navigator
Employee Navigator centralizes your HR records online with new hire onboarding and benefits administration.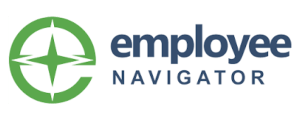 Centralized HR Management:
Streamline Employee Management
Employee Self-Service
Enhance Communication
New Hire Onboarding:
Intuitive self-service tool
Customizable for every business
Comprehensive audit trail
Simple to set-up and manage
Benefits Administration:
Get new hires quickly enrolled
Compare & select plans
Review eligibility for all employees
Monitor employee enrollment status & deadlines
Customizable reporting capabilities
LBMC Employment Partners, LLC Executive Team
Contact Us
Headquarters:
201 Franklin Road,
Brentwood, TN 37027
Phone: 615-369-5050
Office Hours: 8 a.m. – 5 p.m., Monday-Friday
Mailing Address:
P.O. Box 5164,
Brentwood, TN 37024-5164
Chattanooga:
605 Chestnut Street, Suite 1100
Chattanooga, TN 37450
423-756-6585
Knoxville:
2095 Lakeside Centre Way, Suite 220
Knoxville, TN 37922
865-691-9000
Charlotte, NC:
3800 Arco Corporate Drive, ​Suite 250
Charlotte, NC 28273
704-846-6750

We're happy to answer any questions you may have on what our Employment Partners experts can do for you.
All PEO & HRO clients should contact their HR Business Partner and all Payroll clients should contact their Payroll Specialist.
For clients that have ESS, you can go directly to https://lbmc.evolutionpayroll.com/ess. If you have a question about how to access your pay stub, email eppayroll@lbmc.com.
All content and services on this page are offered by LBMC Employment Partners, LLC. LBMC Employment Partners, LLC, is part of the LBMC Family of Companies and is an independent entity with services and products being provided exclusively by LBMC Employment Partners, LLC.